New users
To add someone to VibeCalc, click on "Manage" / "Manage Users" / "Add user".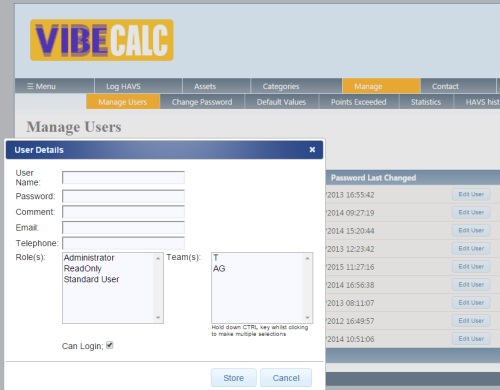 You'll need to tell them what their username and password is. They can change their password at any time.
Before a new user visits VibeCalc for the first time, in order to save them time and frustration in the long run, it would be advisable for them to read the 'induction' text.
1. Management tips, for successful implementation of your maintenance system.
2. Set up new users' accounts.
3. Upload your logo.
4. Give all your assets a unique ID.
5. Setting up 'categories'.
6. Add your assets individually, or upload multiple assets in a batch.
7. Establish vibration ratings for your equipment.
8. Times when you might want to make use of paper forms, instead of keying data in directly.